Get 2 FREE TREATMENTS & Save a Total of 33% Off a Program!
Weed Pro's programs are crafted with our years of experience dealing with what Ohio lawns need. We will provide you with a Free, No-Hassle Estimate & 33% Savings Offer.
You'll Get:
An Accurate Satellite Measurement of your Lawn

Customized Lawn Care Plan Options
2 Free Applications with a Package Purchase

Nobody knows Cleveland & Columbus lawns better than Weed Pro! Get your FREE Lawn Care Estimate and Satellite Measurement emailed to you by filling out the form on the right!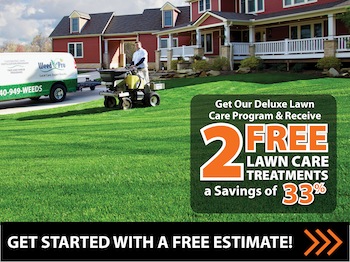 Start with a FREE Estimate Now!